About Us - The Chic to Chic Story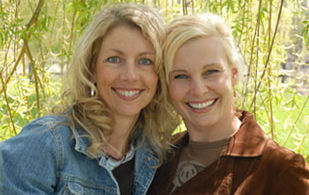 Chic To Chic, A Women's Consignment Boutique began as a dream in 2005 by 2 best friends looking for the independence that owning your own business can afford. Chic To Chic became a reality in August, 2006!
Jill Nelson wonders where she'd be today without her three best friends who helped her find her fashion sense that was buried way down deep.
During the past nine years Jill has had a passion for burp cloths and diapers as a stay at home mom and thought shopping meant a trip to the grocery store. Now that the kids are older, Jill has decided to channel her passion for shopping into creating a business with her best friend.
As a Weight Loss Leader with Weight Watchers and a fitness class instructor with Ellipse Fitness, Jill realized that how people feel about themselves shows on the inside as well as on the outside.
What Jill now has is a passion for inspiring you to shop consignment by offering you apparel and accessories that represents your own sense of style.
Jill currently lives in Appleton with her husband Dave and 3 children, and sees Chic To Chic changing the vision in which modern day women shop. We , dear shopping sisters, are beautiful and "Chic".
Tammy Eiting became "high maintenance" as a child, dressing up and digging into her older sister's makeup while still in diapers. She has made her way in the professional world as a "domestic goddess" for eight years, raising her three active boys, and venturing out into the business world as an insurance agent and fitness instructor/coordinator for the last ten years.
Her "love" of fashion and bargain hunting with her best friends brings her to where she is today. Tammy and her three girlfriends have "swapped" closets for years utilizing all their clothing, shoes and accessories and recycling them so they could always feel "fashionable" in an affordable way. This same idea is where Chic To Chic is formed from, but instead of sharing three closets, now you get to share hundreds.
Tammy currently lives in Kaukauna with her boys and husband Clay, and she looks forward to bringing some "Chic" to her customers.